AlUla Design Award and Ceremony
Arts AlUla of the Royal Commission for AlUla introduced the second edition of AlUla Design Award with an ambitious international expansion and a connection to its umbrella of Design Initiatives. After a successful inauguration, the second edition of the Award required multiple enhancements to elevate the quality of the submitted designs and creating a more seamless experience for the applicants.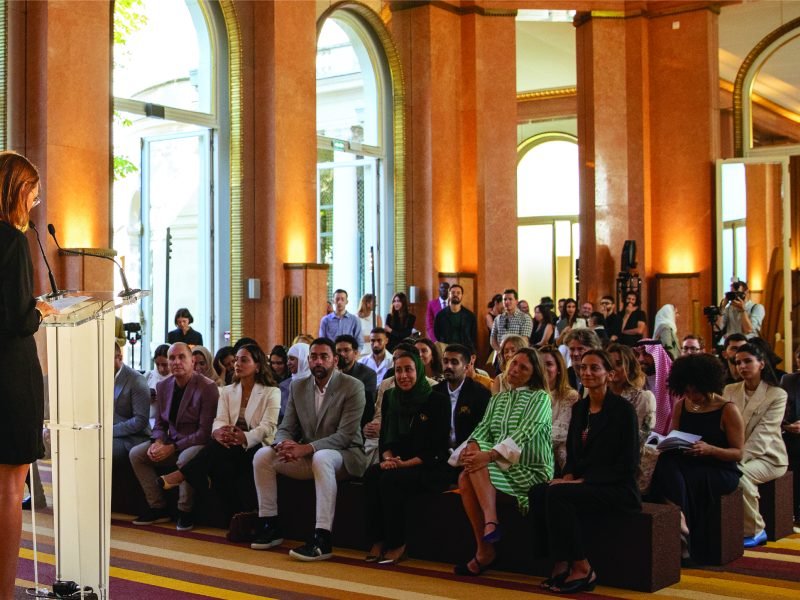 The &bouqu team worked on elevating the Award from its first edition, after being recognised widely by the creative community to expand internationally and showcase talents on a renowned design stage in partnership with Paris Design Week. This turnkey solution covered the full scope of program redevelopment, digital platform upgrade, communications support and full open call management.
The second edition of AlUla Design Award was launched in January 2023 and ended with the Award Ceremony in September 2023. The Award received 437 submissions by 58 different nationalities after an expansion in reach aligning with the international outlook of Arts AlUla. The celebration of the winners was fostered in an AlUla-inspired scenography with a spatial exploration echoing the natural characteristics of AlUla at Hotel Potocki.
Full Strategy Development
Program Development
Experiential and Spatial Design
Operations
Contracting
Curation
PR and Marketing
Content Development
Masterplanning
Stakeholder management